(Written and originally published on: 10 June 2013)
I've been quite the busy bee, I didn't actually think it would be hard finding time to actually edit photos and blog about my day in between all the touring, exploring, and sleeping off the jet lag! But I think I've found the perfect time to post entries, which would be in the wee hours of the morning before breakfast because I'm awake as early as 5:30 AM due to my body clock still being in Philippine time.
Day 3 of my Big Blog Exchange adventure consisted of touring one of the most historical places in Germany, which was the Dachau Concentration Camp. I set off to to Dachau pretty early, I was using the DB Navigator app to know which trains to take… I swear, that app is a godsent! It basically has all the information on the German railways. All you have to do is enter your location and where you want to go and what day and time you'd like to leave… It will search for at least 5 different ways to get there in a certain time frame. I don't think I would survive traveling across Germany without this app, so I definitely recommend it if you're visiting Germany!
On the way to Dachau, I met three American girls who were in Germany for an internship, they get to tour around on weekends. We met at the U-Bahn because they recognized me from the hostel, they then invited me to join them, which of course I agreed to.
(Stephanie, Olivia, Daisy, and I… After touring Dachau)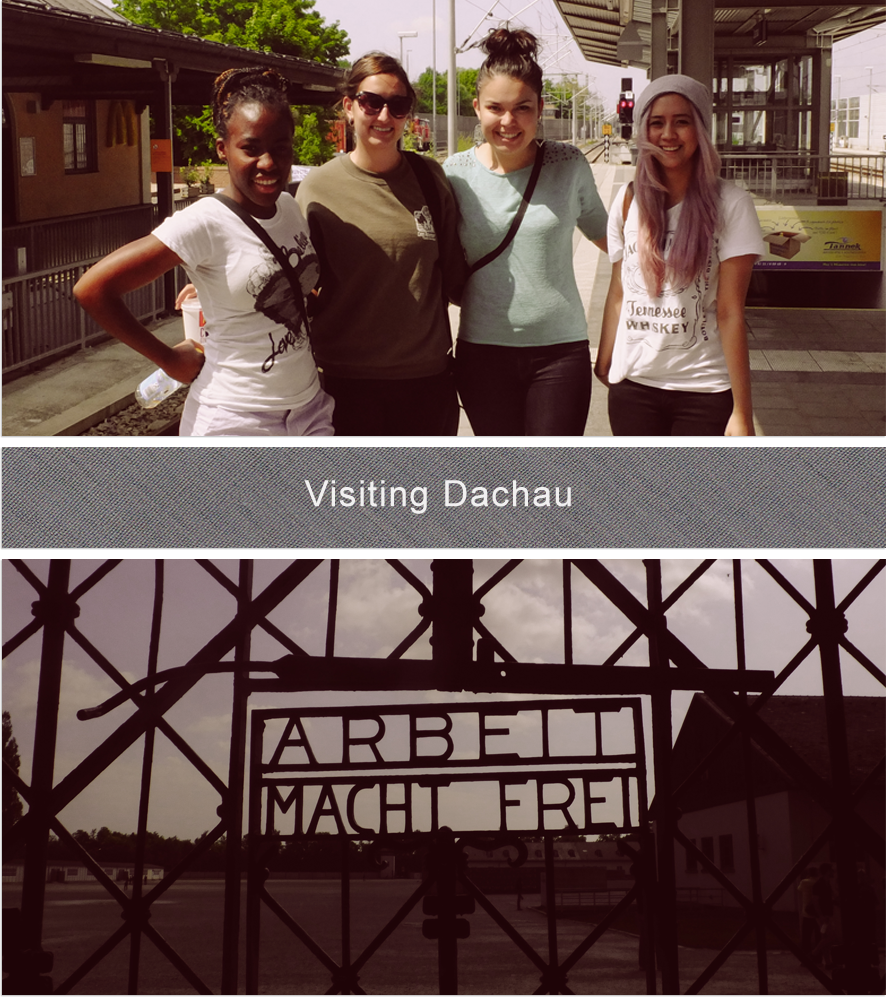 Visiting Dachau and learning more about the first Concentration Camp was definitely one for the books. I learned that KZ Dachau was basically like the father of all the concentration camps in Germany during the Third Reich and World War II. It's where all the Nazi soldiers received their training for all things Nazism. The most striking thing I've seen in the camp was definitely the main gate entrance and the words "Arbeit Macht Frei", which literally means "Freedom through work", and well that's self-explanatory… I don't think I'd have to elaborate on why it's the most striking to me.
After a long tour of Dachau, I headed back to the city center and decided to stop by Marienplatz, maybe check out some German food to try out as I was starving and haven't had any food the whole day. I was taking the U-bahn, so obviously I don't see much of the city… With being underground and all. LOL So as I was ascending the escalator, I wasn't really expecting much… As soon as I turned around, I was literally mesmerized by the beauty of the New Town Hall, food suddenly was the last thing on my mind.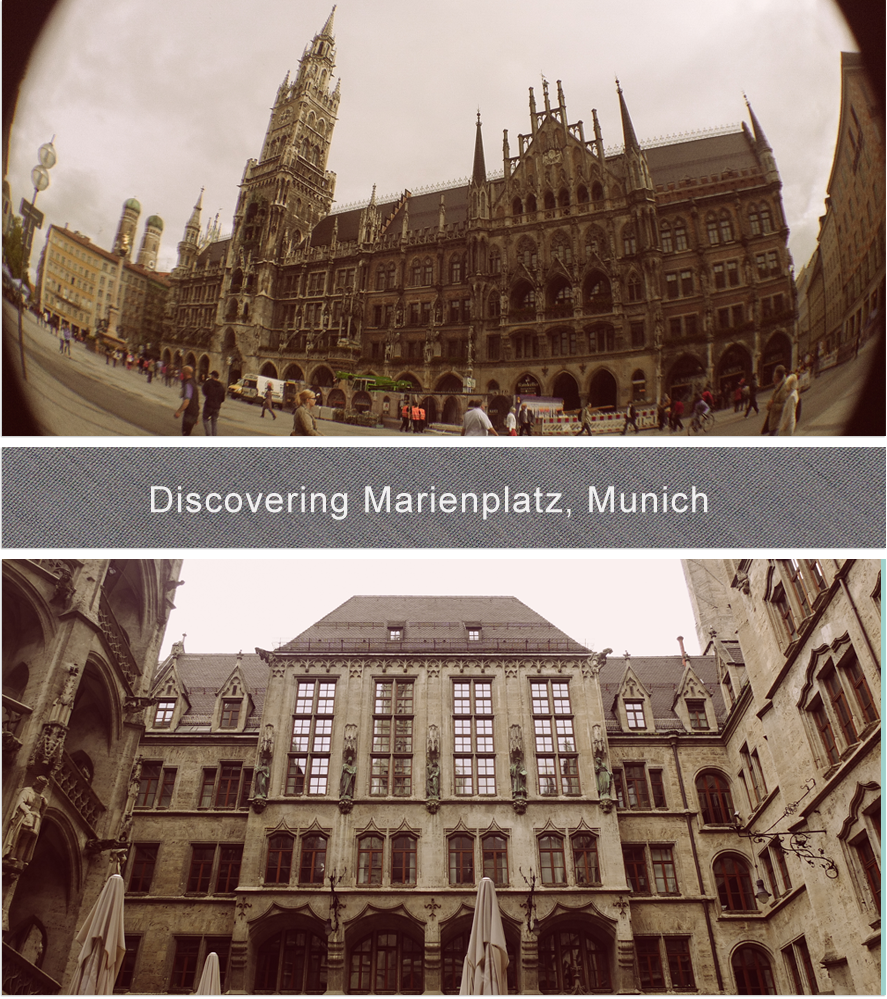 I guess it's safe to say I stared at it for a few good minutes… Like ten minutes. I then made my way through the doors of the clock tower and was greeted by an equally gorgeous courtyard, where people were drinking beer, eating and having good conversations (I would imagine they were good conversations, since I don't understand a slick of German).
I took a seat under one of the umbrellas, the sky started to grow gloomy and the rumbling of thunder started within a few minutes, I then browsed through the menu and picked the most familiar dish on Ratskellers menu – Veal Schnitzel.
You squeeze some lemon juice on it, and eat it with the cranberry dip and fries… I was thinking, "Hm, might be weird eating Veal with some lemon and cranberries… *takes a bite* OMG THIS IS HEAVEN I NEED TO TELL MY BOYFRIEND" … And I freaked out about the dish for a few good minutes.
After my yummy meal, I started to grow tired and decided to head back to the hostel for some much needed rest and sleep… I dreamt of eating more Schnitzel that night. It was a very very good dream.